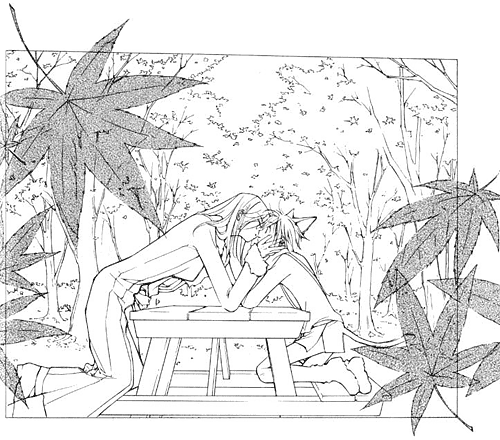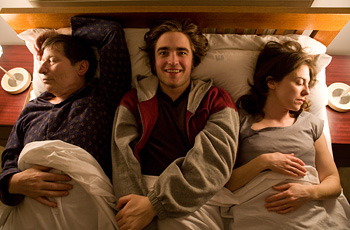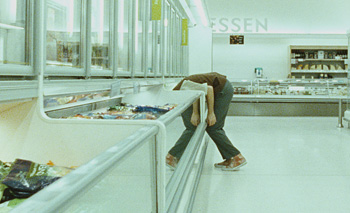 i had to fill space, okay :P
the contacts
email & msn rinoahsan[@]hotmail.com
google talk rinoahsan[@]gmail.com
aim i think i got one but i can't remember what it is... bahaha
For contact details, scroll down the left :D
the girl
names rinoahsan, rinoa_h_san, rinoa_h, san, sana-chan, corn chip, cupcake
age 17
where new south wales :D
♥ my family & friends, robert pattinson, edward cullen, yaoi, twilight, japanese & british things, chicken laksa, yaoi, sourdough bread, washed rind brie (tasmanian heritage red square + kings island stormy = <333333), cookies & cream ice cream, oysters, yaoi, ricotta cheese, yaoi, baguette bread, homemade butter & bread, mum's cooking, yaoi... food in general (inc yaoi ;9)
× mould, caterpillars, homophobes, bums, preserved oysters (yick), squash (the plant)
books (inc manga ;p) the twilight saga, harry potter, the picture of dorian gray, pride & prejudice, loveless, fullmetal alchemist, gravitation, fruits basket, ouran high school host club, rin!, only the ring finger knows, new beginning......... i only read the most sophisticated stuff ;D
movies james bond, harry potter, lord of the rings, the matrix, the notebook, how to lose a guy in 10 days, spider-man, clueless, bridget jones' diary, pride & prejudice, edward scissohands, kill bill, the lion king, beauty & the beast, stardust, love actually, the rocky horror picture show,kung fu panda, spanglish, she's the man, love's brother, mean girls, notting hill
tv chaser's war on everything, thank go you're here, what's good for you, the simpsons, desperate housewives, 60 minutes, that 70s show, so you think you can dance, spicks & specks
music chopin, debussy, gershwin, red hot chili peppers, pink, steps, coldplay, silverchair, 70s disco stuff, musicals, video game osts haha
hobbies piano, violin, choirs, orchestras, softball, soccer, hockey (goalie-inggg yeah! :D), skiing, snowboarding, cricket, bumming... being a bum???? :P oh yeah, OBSESSING OVER ROBERT PATTINSON, EDWARD CULLEN, TWILIGHT, YAOI AND... YES.
__
the collection
this wondrous lump of a thing, the sana-chan collection, was created by me back in 2004 because i soon realised that my sites were everywhere here, there and between.......... so i made this place in order to attempt to group all my online ventures together for easy browsing and poking :9
the name of the place came to me after quite a lot of pondering - my friend hik had recently given me the nickname "sana-chan" (some absurd way of saying "san" i back then figured) aaaaand i decided to stick the word "collection" on the end! :D
on the 7th of november 2005, da rin @ squall.nu offered to host me at her place! <3 i've been here ever since, and happy for just as long :) you better check out her domain, sites and my fellow hostees! they're all amazing and i'm sure you'll find something you like ;D
past layouts

version 1 of the sana-chan collection featured a watercolour fanart of my first and one of my favourite video game characters, rinoa heartilly, of final fantasy VIII. it was a simple frames layout, but it got tiresome and a bit painful having to browse through it while bombarded by ads which completely disfigured it. :( i'm still pretty amazed i could make that good-looking a layout at less than 13 years of age, though. whoo.

version 2 "take me home" (november 2005) started to show my online self maturing a bit more with a yaoi theme xD featuring yami "atemu" yugi and seto kaiba from yu-gi-oh!, i just couldn't help but make it PINK XD The side navigation links were nice, but they didn't work in all browsers the way i intended them to :( oh-well. and it was pretty cluttered and miserable as well *sigh* But less than a week of being put up, i got offered hosting by rin which gave me more incentive to clean my internet act up a bit more :D

version 3, "loveless blue", featured an original artwork of ritsuka aoyagi from the much loved (hahaha oh, the irony...) bl series loveless by yun kouga <33 i wanted to make a layout that would be clean cut and more sophisticated looking, and i hope i achieved that. i also hadn't really made a layout at all for perhaps a year or more, so it was nice to get something done :)
there was a pretty sad and insignificant futuristic rinoa layout here... i'll get back to this some other time bahaha
but now we have version 4! it features some manga scans again from yun kouga's lovely bl series loveless... sigh, i'm never going to get over it hahaha ooh, and the background pattern was made by melfina at celestial star! much love <33 it's so pretty!